$429.95 $445.95
Great value Combination Buy a 5.11 Plate carrier together with 2 x 5.11 + Australian Armor approved plates and save $$
Tac tec plate carrier plus 2 Plates deal on sale special no other discounts apply.
Armor Australia CrossFit training Plates 5.11 approved.
Grab the new 5.11 approved  CrossFit training plate/s these have been upgraded with funky new colours and a new rubber coating. Still ergonomically body shape designed, no rough edges. Yes you can buy cheaper but we do not recommend hanging badly bad un shaped metal  with sharp edges off your torso that is not well made, balanced and has the correct human dynamic shape. 
Inner is cast iron outer is rubber coated.
Details
The weights have been adjusted to reflect the category weight requirements of the increasingly popular CrossFit games whilst still maintaining the training value for military and law enforcement users. For example, when paired with a compatible plate carrier such as the 2.5lb 5.11 Tactec carrier (the recommended and endorsed weighted vest of the CrossFit games), a pair of Blue 8.75lb will bring your meet the combined Men's category standard of 20lb, whilst a pair of Red 5.75lb plates will meet the Women's category standard of 14lb. The overall shape and dimensions of the SAPI insert are identical to the older range (250x300mm)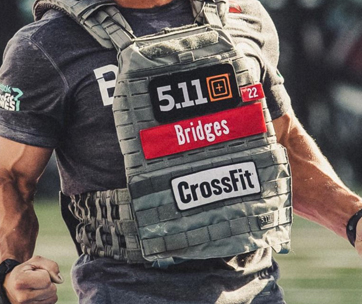 We have 2 sizes in stock.
111-1002-008  2.6 kgs (Red) 
111-1002-009 3.968 kgs (Blue)
TacTec 5.11 Plate carrier description 
DESCRIPTION
5.11 Tactical® brings you the TacTec™ Plate Carrier, which were designed to be the most lightweight and best- fitting plate carriers you can find and constructed to ensure high performance while remaining lightweight and mobile.Ideal for crossfit.
See our training plates to add to your crossFit programme.
FEATURES 
Enhanced comfort and freedom of movement
Accommodates medium or large ballistic plates
Back yoke shoulder pads distribute weight evenly
SPECS
Abrasion resistant 500D nylon
Adjustable waist and tensional bands (Sizes XS-XL)
Extendable GrabDrag handle for emergency exfiltration
One-handed quick-release
Water-resistant coating
Oversized airflow panels
Durable Duraflex® hardware
Web ID loop
Standard cummerbunds will accommodate a 52" circumference with the elastic relaxed, and up to 57" when fully extended